Music
John Prine, "Angel from Montgomery"
John Prine, as probably everyone reading this will already be aware, died this week as a result of COVID-19. I didn't expect to be one of the people adding to the avalanche of remembrances of him—he was one of those artists that I always respected from afar as "a songwriter's songwriter," but never put in the time get to really know his work. I have always really liked "Angel from Montgomery," though, and this version from his 2000 Souvenirs album is a revelation—a portrait of an artist who has been living with a work for 30 years, and come to understand in a way that his younger self simply couldn't. "To believe in this living is just a hard way to go," indeed.
Live Music
Songkick Live Streams
I've mentioned the Songkick app in a previous email, as my go-to means of finding out when artists I love are playing nearby. But in the age of social distancing and lockdowns, they're also providing an index of upcoming livestreamed concerts that you can enjoy from the comfort of your own home (pants optional).
Article
"A Little Bit Softer Now, a Little Bit Softer Now …
The sad, gradual decline of the fade-out in popular music" by  William Weir, Slate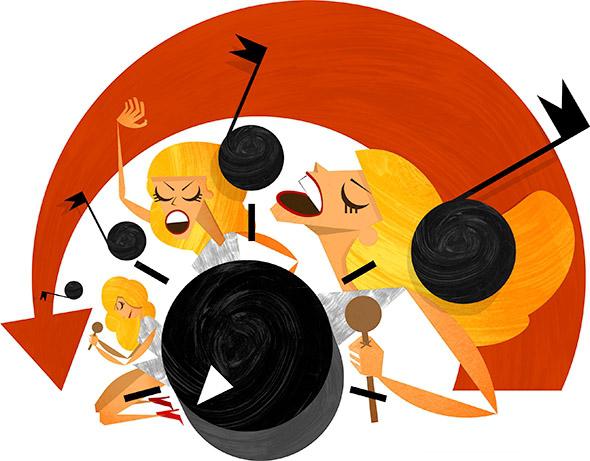 It's better to burn out than fade away, as the bard once sang, and this 2014 Slate article makes the case that modern popular music has, for better or for worse, whole-heartedly embraced this maxim. Weil gives a variety of reasons for this shift, from the simplicity of the "skip" button to the simple ubiquity and ease of implementing the technique with modern technology—gone are the days when adding a fade-out to a recording meant physically carrying the recording device to the other side of the room!
---
Rough Mix is a newsletter about all things audio curated by Aaron Rester and brought to you by Beartrap Spring Records. Every other week, I highlight great music, articles, podcasts and more that I think are worth sharing and spending some time with. You can subscribe, or if you have a suggestion for something to share, please email roughmix@beartrapspring.com, or connect with Beartrap Spring on Facebook or Twitter. Music highlighted in these emails is available on our Spotify playlist.