Music
Adia Victoria, "Different Kind of Love"
I keep seeing Nashville-based singer-songwriter Adia Victoria's style being described as "gothic blues," which hits all the right buttons for me. This tune in particular, with its swampy snares and shivering lead guitar, is right in my sonic wheelhouse.
Podcast
"Imaginary Worlds," on Audio Dramas
In a time of global freakout, escaping into a world outside of our own is a tempting thought. Eric Molinksy's fascinating podcast about why we create imaginary worlds "and why we suspend our disbelief" mostly explores science fiction and fantasy films, novels, and other artifacts. In episodes 101 and 102, he explores the radio history and the podcast-era resurgence of audio dramas—how they're produced, and why they're so compelling.
Article
"The True Story Of The Fake Zombies, The Strangest Con In Rock History" –  Daniel Ralston, Buzzfeed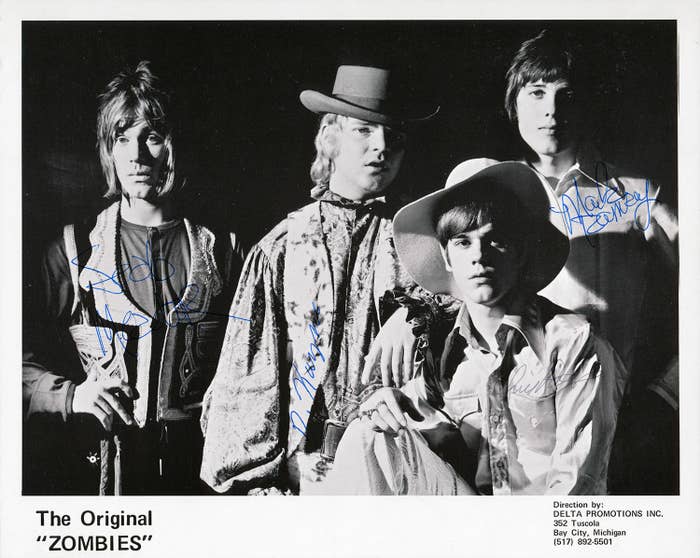 Ah, the '60s. Back when no one knew what bands actually looked like, and all it took was adding some quotation marks for unscrupulous promoters to semi-legally run impostor acts—including future members of ZZ Top!—out on the road to capitalize on a mysterious British band's hit single. This Buzzfeed article lays out the whole weird story.
---
Rough Mix is a newsletter about all things audio curated by Aaron Rester and brought to you by Beartrap Spring Records. Every other week, I highlight great music, articles, podcasts and more that I think are worth sharing and spending some time with. Have a suggestion for something to share? Email roughmix@beartrapspring.com, or connect with Beartrap Spring on Facebook or Twitter. Music highlighted in these emails is available on our Spotify playlist.